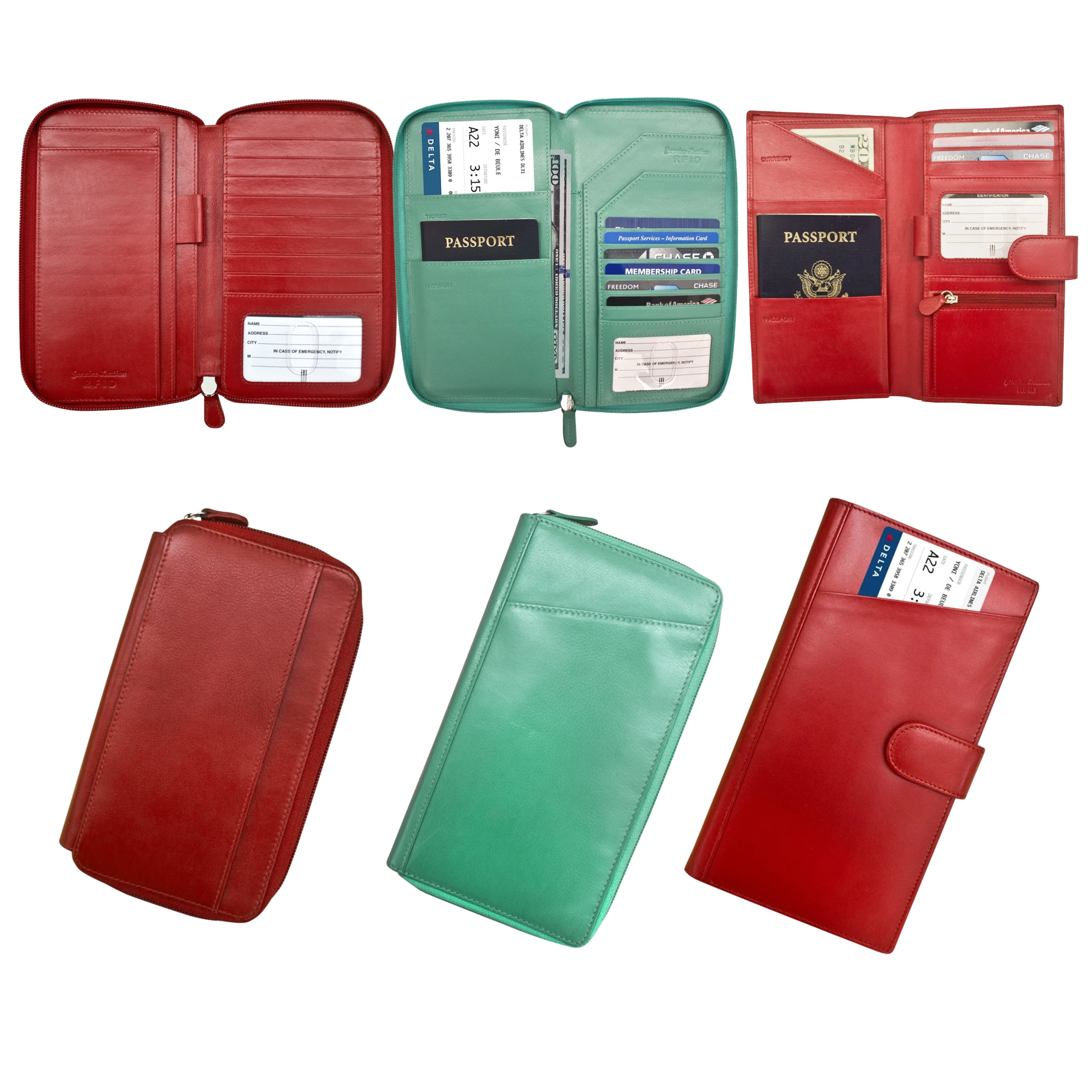 Leather Travel Document Organizers
3 products
Leather Travel Wallet with Zip and RFID Lining.
Our Travel wallets have a Radio Frequency Blocking Lining and your personal information can not be stolen using Scanners. Protect your identity. The pockets on every travel wallet are entirely shielded individually, locking your personal information safely inside. Even when your wallet is wide open, each card remains protected. The lining inside the wallet blocks radio waves and thereby prevents thieves from accessing your private information (including your complete credit and debit account numbers)Great for traveling.
Our travel document organizers can be used for passports & journals), Credit Cards, IDs, and Business Cards), Cash, Receipts, Tickets, Itineraries, and other documents.