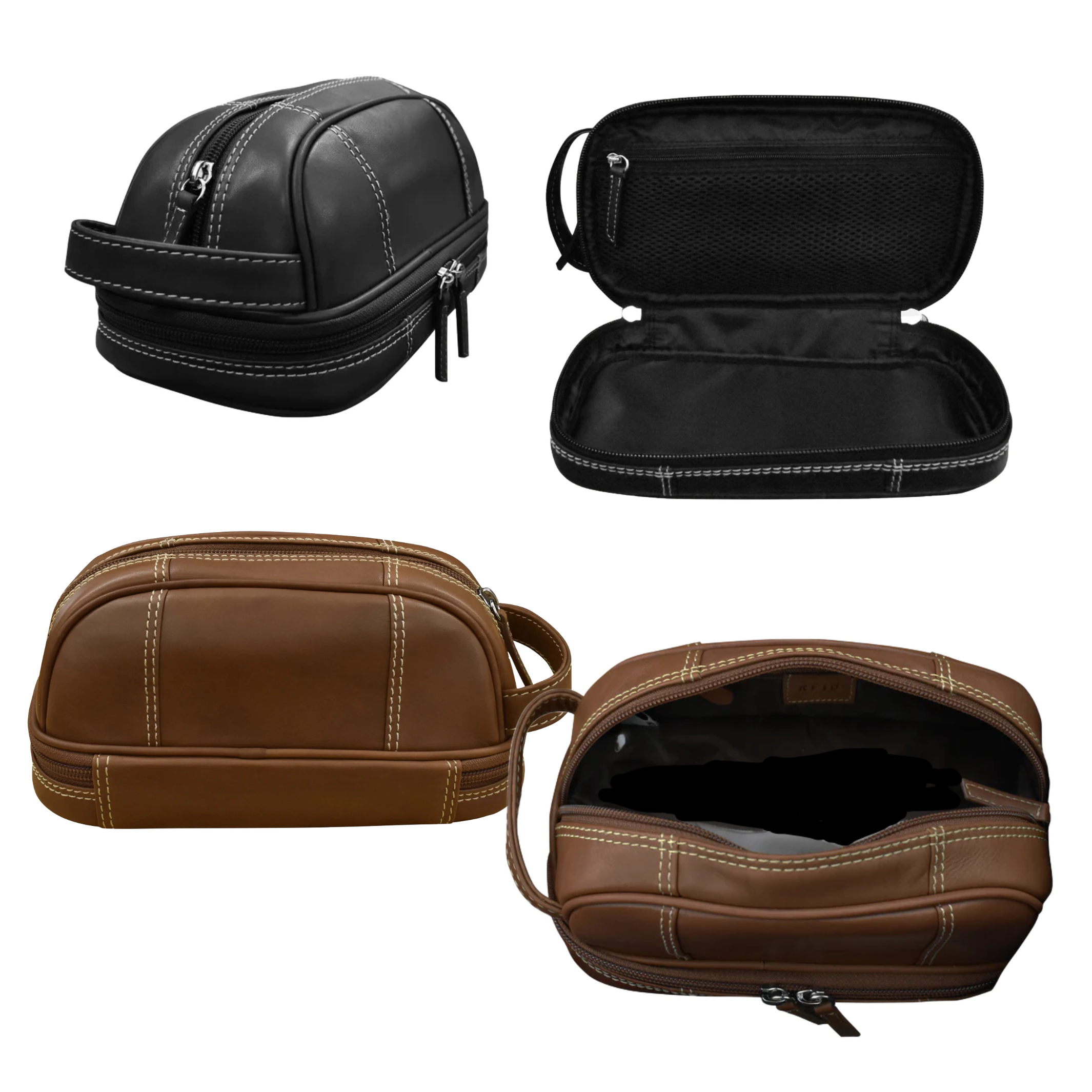 Leather Toiletry Case with a zip-around bottom compartment
1 product
Our handcrafted Leather Toiletry Case with zip around the bottom compartment features sleek and modern designs while embracing a Classic Heritage look. Constructed from Top Grain Leather, the Classic Leather Travel Kit, featuring a zip bottom compartment, is designed to fit all the essentials equally balancing style and functionality.

 Large Toiletry Bag

 Smooth Leather

 RFID blocking lining

 Main zip dome-shaped compartment with waterproof lining and zip pocket

 Bottom zip-around compartment with mesh zip pocket

 Dimensions: 11 x 6 x 5.5 in.

The top compartment is spacious enough to fit larger toiletries and includes a zip pocket for smaller items.


 The double

 zip bottom compartment features elastic loops and a mesh slip pocket to secure everything in place during travel.

 

Pairs with your favorite Classic Leather Backpack or Briefs.