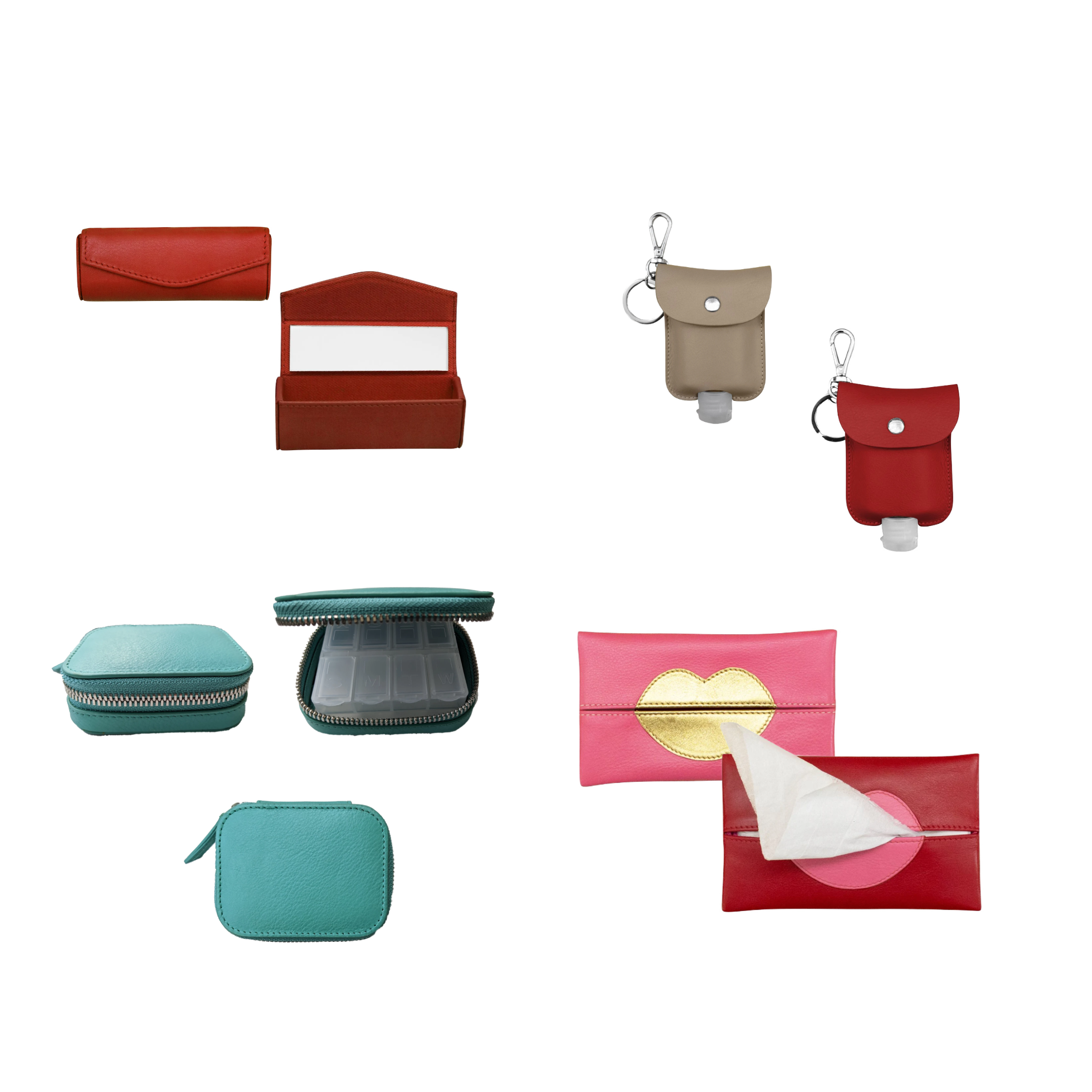 Leather Lipstick cases, Pill Cases, Tissue Cases and Hand Sanitizer Holders
4 products
Travel in style with our personalized smooth leather lipstick cases, leather pouch for paper tissues and zipped pill cases. 
Our zipped lipstick cases comes with mirror inside. It also has a magnatic snap closure. Dimensions for Lipstick case :3.75 x 1.5 x 1.25 in.
Our Pill cases are made from smooth leather and includes a plastic pill case with 8 compartments. 
Dimensions for Pill case: 3.5 x 2.5 x 1.5 in.
Leather pouch for hand sanitizers includes one 2 oz travel hand sanitizer.• Dimensions: 3 x 4 in